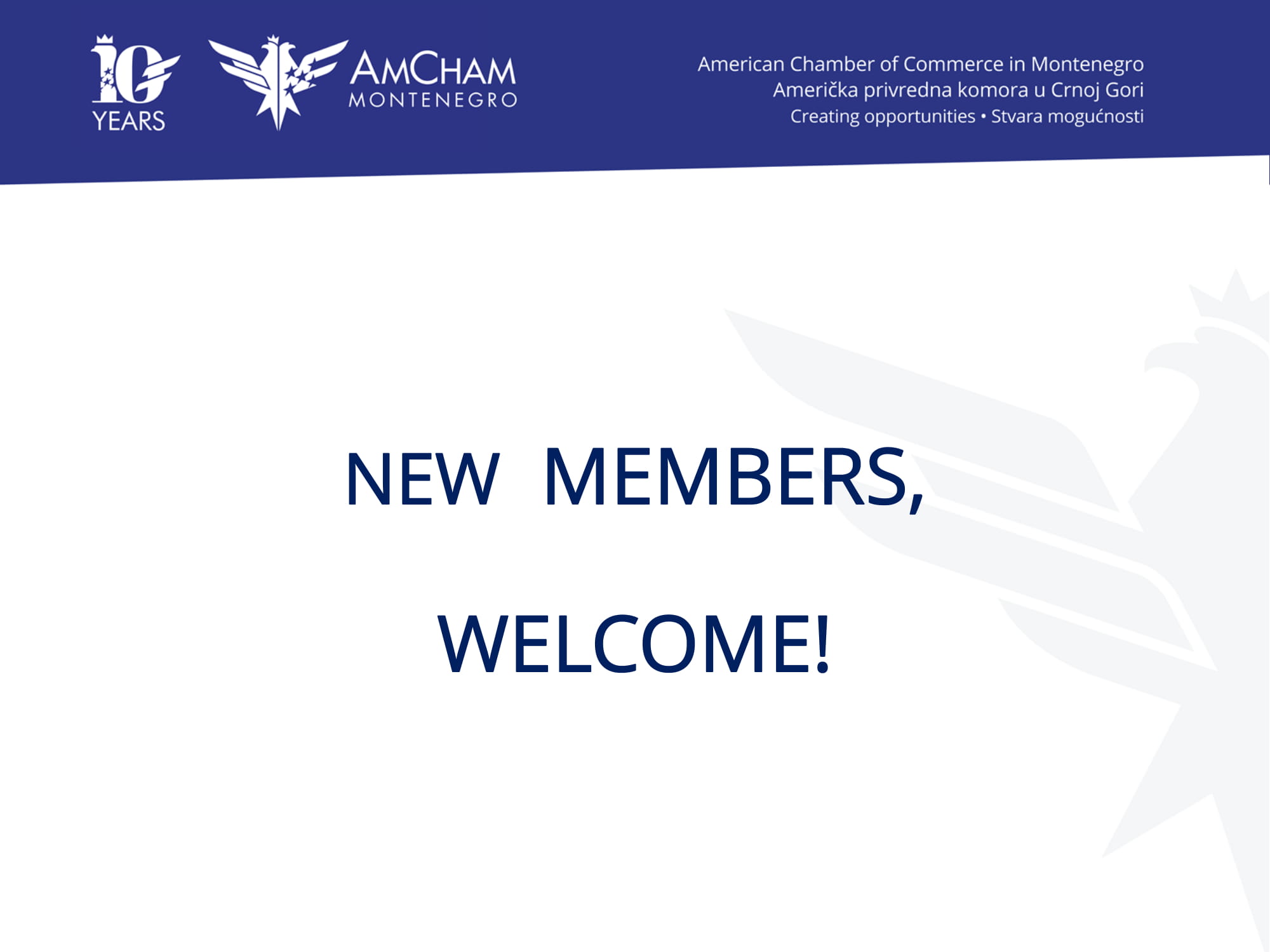 New Members Join Our Community

We have the pleasure to introduce the two new members that joined AmCham community recently!
Crnogorska Komercijalna banka (CKB bank) is one of the leading bank in Montenegro with a mission of being a universal commercial bank, and to change Montenegrin economy, as well as the system of values of the overall Montenegrin society, by bringing them closer to European one. It has joined AmCham Montenegro as a Corporate Member.
Moravčević Vojnović and Partners in cooperation with Schoenherr is a corporate law firm with an extensive international network. The firm has a long tradition of advising clients in all fields of commercial law.
We welcome CKB bank, Moravčević Vojnović and Partners to our community and we look forward to working with them on improving the business and social environments in Montenegro!
Congratulations!