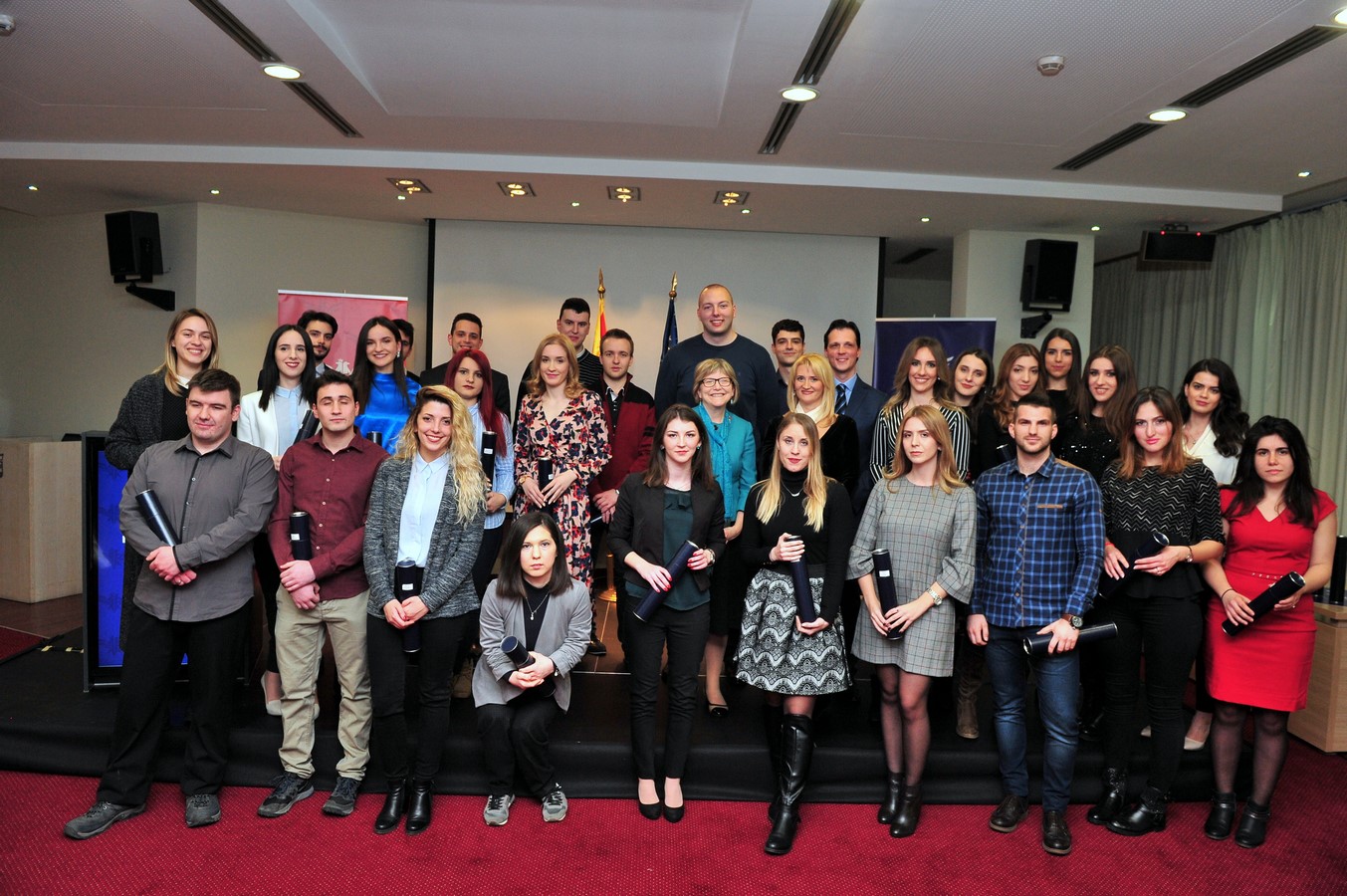 AmCham Celebrated the 7th Anniversary of Internship Program (AIP)

AmCham Montenegro hosted a cocktail at the Hotel Podgorica last night in celebration of the seven years of AmCham Internship Program. On this occasion, the AmCham Honorary President, H.E. Margaret Ann Uyehara, the U.S. Ambassador to Montenegro, along with AmCham Montenegro President Ms. Katarina Bulatović, awarded the 2017 generation of Internship Program with Certificates of Completion. The cocktail was attended by representatives of numerous AmCham member companies, partners and Program participants throughout the previous seven years.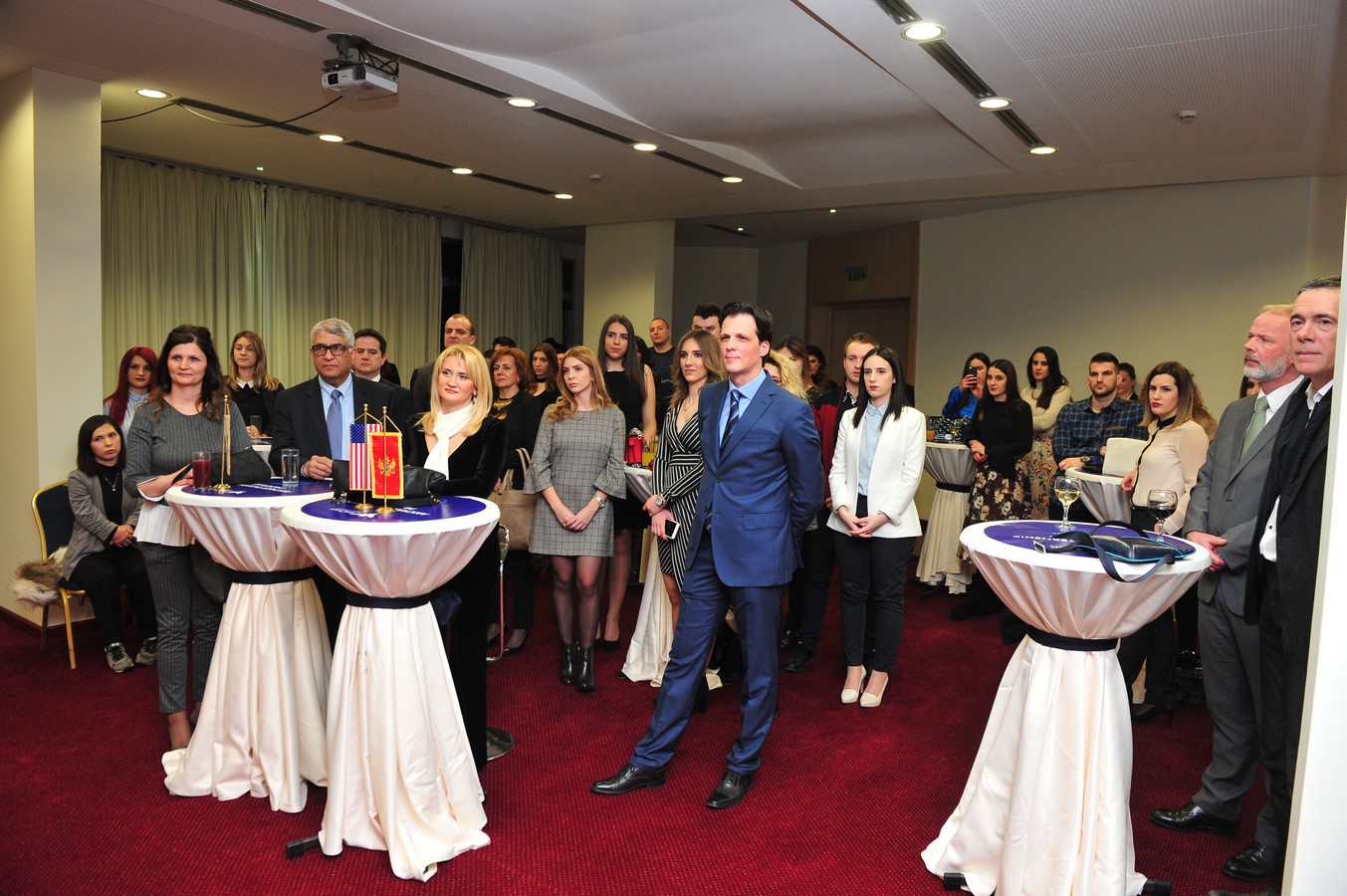 The internship program for the seventh year in a row enables students to gain practical experience, contacts, knowledge, and skills which provides a solid ground for their future professional development. The seventh generation of the Program counts 39 participants, and since 2011, when the AmCham internship program has started, about 150 students successfully completed the practice in the member companies of the Chamber. A significant number of the participants in this program continued their career in mentoring companies, which is considered as an additional benefit from this Program.
In her welcome note, the President of AmCham Montenegro, Ms. Katarina Bulatović, expressed appreciation for all member companies which have supported the Program as well as for the University of Montenegro, the University of Donja Gorica and Mediterranean University which have been involved in the promotion of the AIP for final years students at the universities.
Bulatović emphasized that AmCham Montenegro will continue to contribute to the local community, working with its membership to improve both the business and social environment. The quality education is the key to the economic development of a country, and AmCham will support all the efforts to improve the education system in Montenegro, concluded Bulatović.
The companies which participated in the AIP 2017 are as follows: Crnogorski Telekom, Societe Generale Montenegro Banka, Industrija piva i sokova" Trebjesa", Univerzitet Mediteran, Uniqa osiguranje, Čikom, Hoffman la Roche, Televizija Vijesti, Deloitte, Investicioni fond Trend, SnT, Blue Coach, Fidelity Consulting, Amplitudo, Telemach, 7. Avgust, McCann Podgorica and Teknoxgroup. AmCham Montenegro also provided one position for the internship.
H.E. Ambassador Uyehara welcomed future young leaders and praised them for the dedicated work and effort invested in their professional development. She emphasized the importance of AmCham member companies for the implementation of this Program and the contributions they are adding on the path to the further economic empowerment of Montenegro.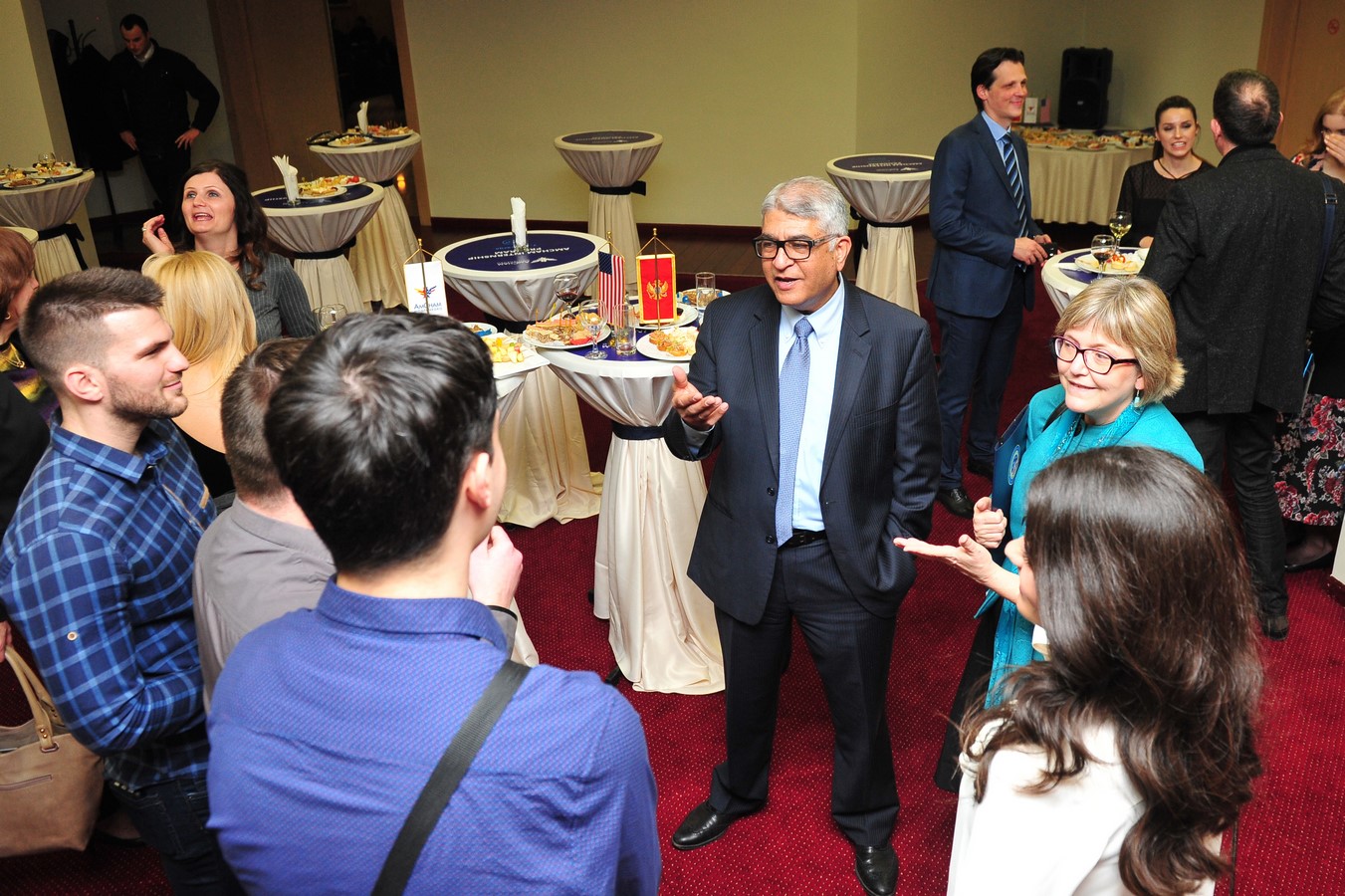 The application process for the next generation of interns will be initiated in March 2018. More information will be available on AmCham Montenegro website soon.