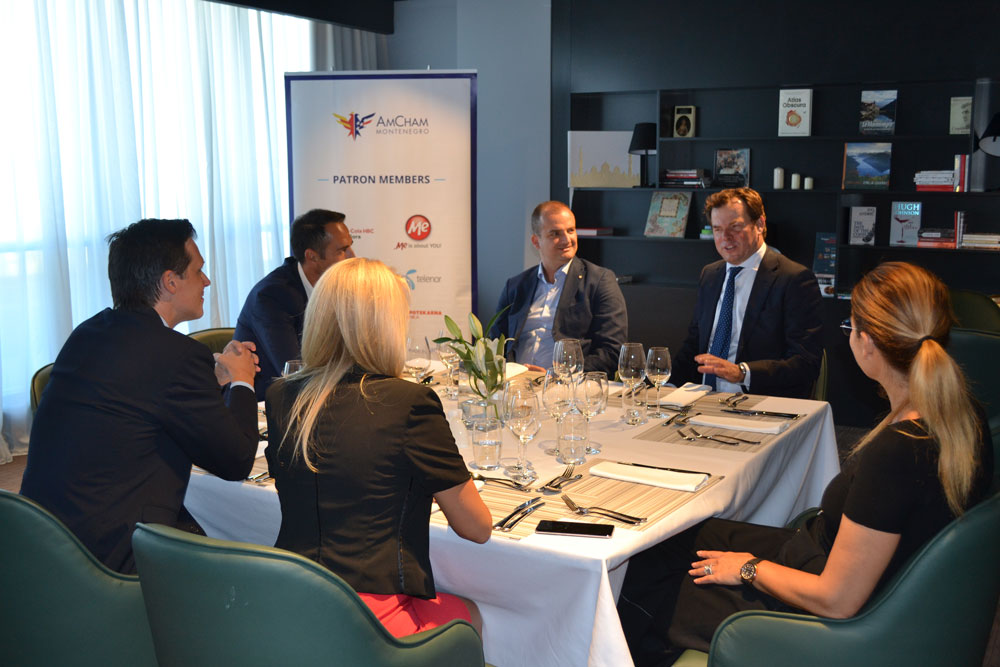 President of AmChams in Europe visited AmCham Montenegro

Podgorica, August 31 – The Chairman of the Executive Committee of the organization that brings together the American Chamber of Commerce in Europe, Mr. Patrick Mikkelsen, visited our office in the past few days. The aim of this gathering was to get closely acquainted with the work of AmCham Montenegro, to present the business environment in which members operate, and to strengthen partnership and exchange best practices.
Mr. Mikkelsen represents the umbrella organization of AmChams in Europe that gathers 44 American Chambers of Commerce (AmChams) from 42 countries across Europe and Eurasia. This organization in Europe supports the interests of more than 17,000 American and European companies employing more than 20 million workers. As a collective voice of these companies, AmChams in Europe promotes the importance of transatlantic economics, both in Europe and America.
Within this occasion, Mr. Mikkelsen met the AmCham Montenegro Board of Governors, visited the Montenegrin coast and the Porto Montenegro marina in Tivat.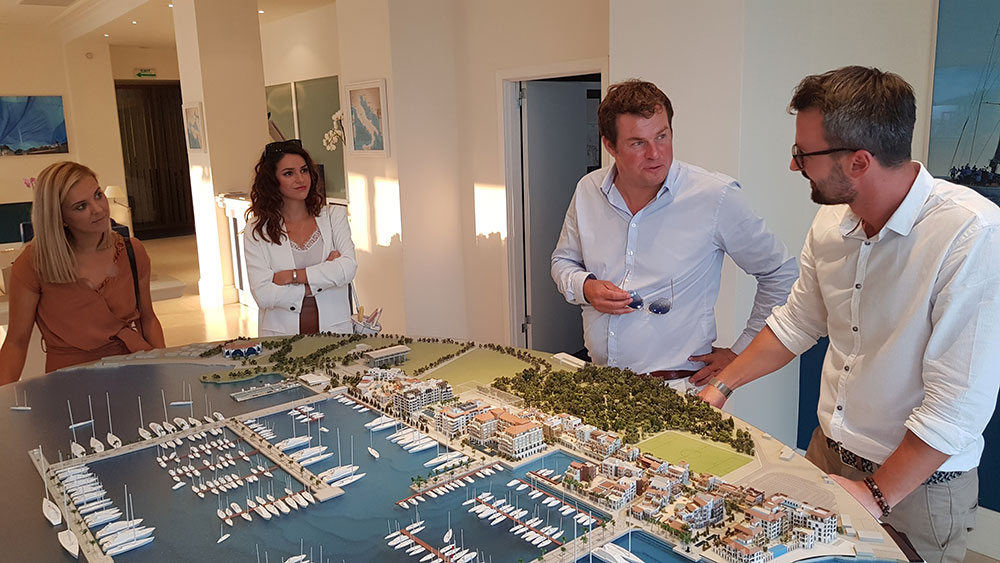 Mr. Mikkelsen said that he was impressed with the work of the American Chamber of Commerce in Montenegro, with a large number of activities undertaken in the field of creating a better business environment, as well as with the growth of number of members that AmCham Montenegro achieved in the recent period. He added that he is proud that AmCham Montenegro, as part of the AmCham network in Europe, has such an active role both domestically and internationally.
President of AmCham Montenegro, Ms. Katarina Bulatovic expressed her satisfaction with the visit of Mr. Mikkelsen as the Chairman of the AmChams in Europe Executive Committee. Bulatović announced the more intense cooperation with the AmCham offices in Europe in order to use the best international practices with a goal to achieve a better and more predictable business environment for all business subjects in Montenegro.
AmCham Montenegro is a business association founded in 2008, which currently brings together 86 American, international and domestic companies in Montenegro. AmCham Montenegro is committed to its mission of improving the business environment in order to attract the US and other foreign investments.