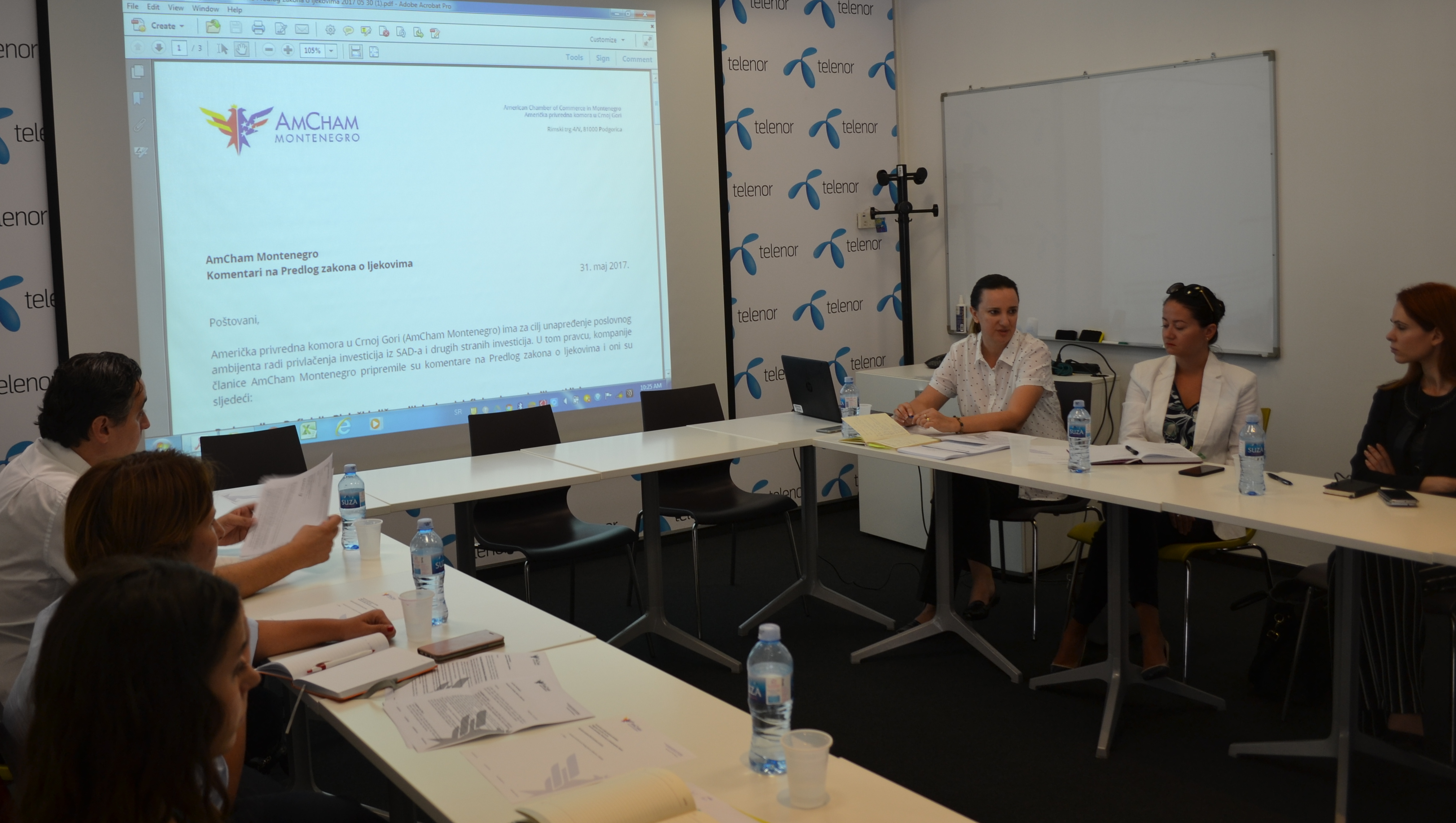 AmCham Health Care Committee commented on the Draft Law on Medicines within PBBE

(PBBE) The second meeting of AmCham Health Care Committee within the framework of the Partnership for a Better Business Environment took place at the premises of the American Chamber of Commerce in Montenegro (AmCham Montenegro) on Wednesday, July 05. The meeting, in addition to member companies: Sanofi, MSD, Roche and BDK Advokati, was attended by the representative of the Ministry Health Nikola Antović, and the representatives of the Agency for Medicines and Medical Devices (CALIMS). The subject of the meeting was Draft Law on Medicines and the comments provided by the AmCham Health Care Committee.
The representative of the Ministry expressed satisfaction regarding cooperation with the American Chamber of Commerce and with the quality of the proposals submitted on the Draft Law on Medicines, he pointed out that most of the proposals of this Committee were included in the new Draft of the Law. The Ministry of Health is determined to cooperate much more intensively with all stakeholders in the area of healthcare, taking into account best practices from the countries of the region as well as from the origin countries of the AmCham Health Committee member companies, concluded Antovic.
Representatives of CALIMS expressed their satisfaction that they were included in the Partnership for Better Business Environment Program. They responded to numerous questions from the AmCham Healthcare Committee in connection with the current Draft Law on Medicines and announced the soon publication of the Positive List of Medicines.
The AmCham Health Committee will continue to strive to be a partner of the Montenegrin authorities in providing sustainable solutions in the field of health and solutions focused on patients.