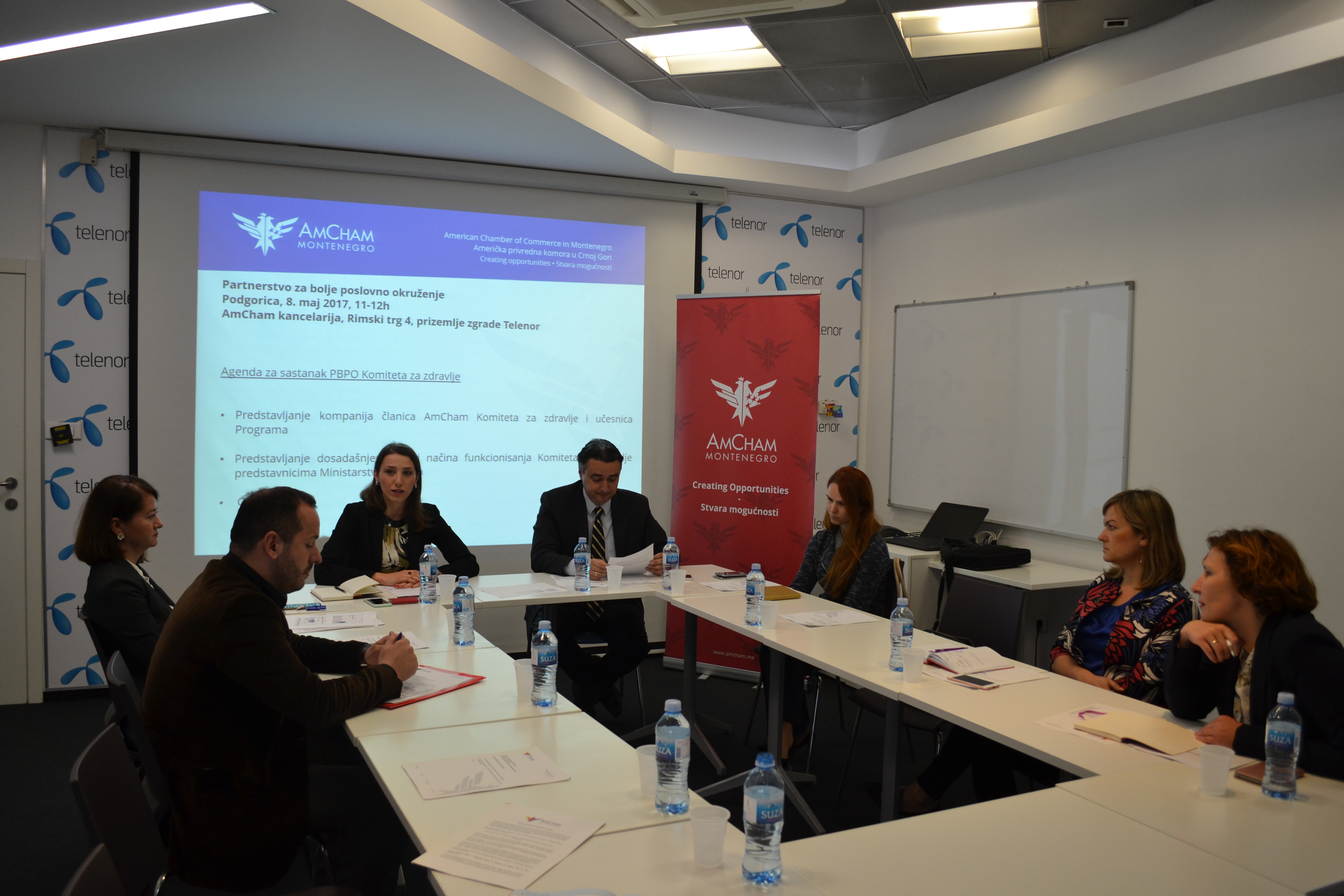 Meeting of AmCham Health Care Committee within Partnership for a Better Business Environment

First meeting of AmCham Health Care Committee within the framework of the Partnership for a Better Business Environment, took place at the premises of the American Chamber of Commerce in Montenegro (AmCham Montenegro) on Monday, May 08. The meeting, in addition to member companies: Sanofi, Novartis, MSD, Roche and BDK Advokati, was attended by the representative of the Ministry Health Mr. Nikola Antović. During the meeting member companies took their chance to present their companies in Montenegro, since they are representing international some of the most important investors in the market.
The AmCham Health Care Committee holds the opinion that the decision-making process on the inclusion of drugs on the Positive List of Drugs should be more transparent and precisely defined in order to ensure that innovative therapies would be available to the patients. Committee strives to be the partner of the Montenegrin authorities in providing sustainable solutions in the field of health and solutions focused on patients. Representative of the Ministry pointed out their determination to work more closely with all stakeholders in this area and to embrace the best practices from our neighbour or their native countries.