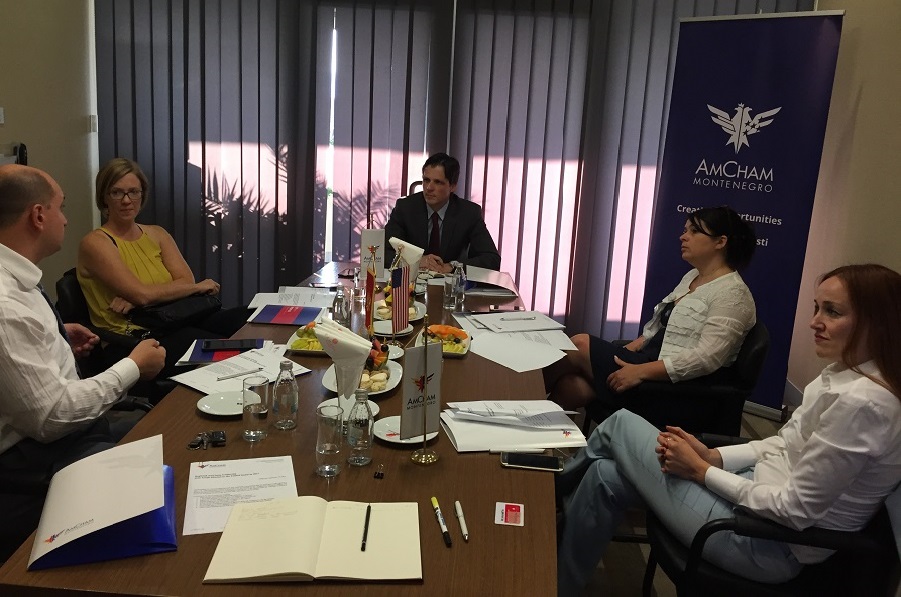 Regional AmCham Gathering in Montenegro

AmCham Montenegro hosted a two-day long gathering of AmCham's from the region on September 26-27. AmCham's from Albania, Bosnia and Herzegovina, Macedonia and Serbia participated in the gathering.
This gathering is a result of an initiative started in 2013, aiming at strengthening the cooperation between AmChams and sharing experiences in order to improve the overall business environments in the countries of Western Balkans.
"The countries of the region which are still not a part of the European Union are faced with similar or same business challenges. Hence, it is natural that AmChams, as collective voices of businesses in the region cooperate closely, share their experiences and recommendations in order to contribute to improving the business environments and make the region more attractive for investors", stated Marko Miročević, the Executive Director of AmCham Montenegro.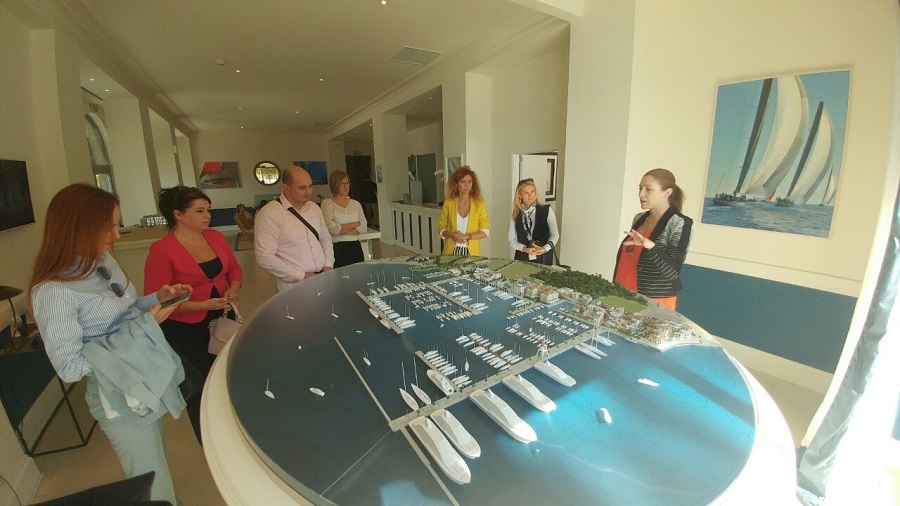 The first day of the gathering was used to talk about specific activities of the Chambers but also about the challenges they face in their work and overall challenges that their members face while doing business in the region. Likewise, AmCham's agreed on specific activities in order to improve their cooperation and providing the member companies with more quality services and benefits they can have by using the regional network.
Directors of AmCham's from the region spent their second day in Montenegro visiting two most important projects on the territory of municipality of Tivat, companies Luštica Development and Adriatic Marinas – Porto Montenegro. Company representatives presented the projects, but also talked about the reasons for investing in Montenegro and the specifics of the business climate in Montenegro. By meeting with member companies of AmCham's in the region form a clearer picture of the undergoing projects in the region. Likewise, AmCham's have the opportunity to hear about the specific challenges these projects face while being finalized.
Montenegro is the fifth country to organize this, already traditional gathering. The next gathering will be organized by AmCham Bosnia and Herzegovina in 2017. AmCham's are a part of a global network comprising of 117 organizations. On European level, AmCham's participate in the work of the organization AmCham's in Europe.