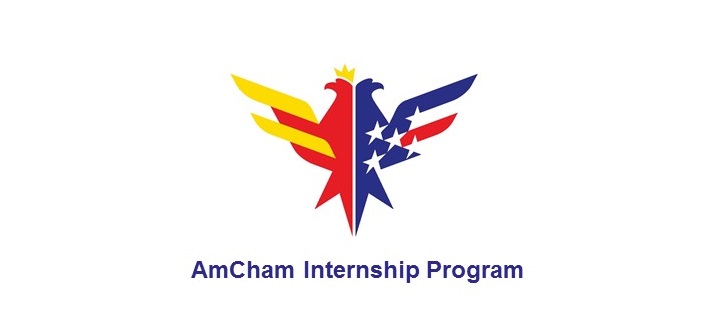 Five Main Reasons to Apply for 2016 AmCham Internship Program

If you are a final year student at the University of Montenegro, University of Donja Gorica or Mediterranean University, than this is most definitely a must read for you!
AmCham Montenegro continues with its six-year tradition of connecting students with member companies with the goal to provide them real work experience before graduation. This 3-month program, running from April 11 to July 11, 2016, offers 30 internship positions (including 3 positions for students with disabilities) in 16  AmCham member companies, as well as in our Executive Office. You can download the full 2016 AIP presentation
By 2015, a total of 77 students has successfully completed this Program and received Certificates of Completion. According to the survey of AIP alumni, these are some of the key reasons why you should apply for the Program:
1.    Opportunity to gain practical experience in your field of study
2.    Develop many significant business contacts in leading international companies in Montenegro
3.    Spend 15 hours/week on average in the company, thus maintaining work-study balance
4.    Receive a Certificate of Completion as a reference for your CV
5.    Gain potential employment
Eligible study programs for this year are: Economics/Marketing, Law, Engineering (electrical engineering, IT, telecommunications and automatics), Information Technology, English Language, Visual Arts, Tourism and Political Science.
Member companies participating in 2016 Internship Program are: Daily Press Vijesti, Deloitte, Crnogorski Telekom, Represent Communications, Kingscliffe Distribution Montenegro – DHL, Telemont, Mediterranean University, Čikom, Stratex Development, Gintasmont – Hotel RAMADA, Neregelia, Hotel Regent Porto Montenegro, McCann Podgorica, Telenor, Societe Generale Montenegro, Erste bank.  AmCham Montenegro will also provide one internship position.
The minimum criteria that candidates must meet are the following:
Only final year students may apply for the Internship Program;
A minimum grade point average of 8.0 on a scale of 10 achieved for all previous years of study;
Excellent knowledge of English language (written and oral);
Strong computer skills (MS Office);
Other skills and competencies as well as self-motivation, creativity, and entrepreneurial spirit will also be taken into consideration during the vetting process.
It is necessary for each candidate to submit the following documentation in order to apply for the Internship Program:
An updated CV in English, which includes contact information (i.e. name and surname, email address and mobile phone number);
Certificate issued by the faculty verifying that the student is currently enrolled and able to complete studies by June 2016;
Certificate issued by the faculty with an overview of all examinations passed and with an average score achieved in previous years of study;;
Cover letter of no more than 2000 characters, in English which would explain the reasons and motives for application, expectations and wishes regarding any specific area of special interest in the Program.
Selection process will encompass two stages:
First round: submit your application between March 11 and March 28 via internship@amcham.me
Second round: Selection Committee will convey interviews with students on April 4, 2016
Successful candidates will be notified by the AmCham Executive Office by April 8, 2016.
The application period will open on Friday, March 11. We encourage all interested candidates to submit their applications by email to internship@amcham.me  no later than Monday, March 28 at 12:00 p.m.
Applications received before or after the stated application period, as well as incomplete applications, will not be considered.
We expect as many quality applications and look forward to meeting the new generation of AmCham interns!