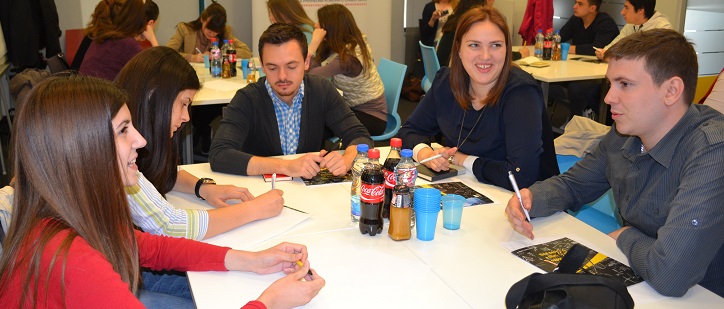 AIP Alumni Experiences – Interview with Jovana Jauković

The most important lesson young people should learn is that getting a degree is just the beginning of a lifelong learning process. Graduates should already start thinking: what's next? What should I do before I graduate to make me stand out? In order to make this transition from school to business world smooth and efficient, AmCham Montenegro provides final year students with an opportunity to get a taste of everyday work – through a learning experience!
Learning how company functions, getting to know the people, culture and the way of doing business sums up to an average internship experience. Basically, as an AmCham intern you get a chance to actually understand what it takes to work in such a company and you get free mentorship on how succeed along the way. 
In order to break down the key pros and cons for joining this Program, we interviewed Jovana Jauković, 2014 AIP alumni. We hope her experience will serve as a good reference to anyone considering to apply for the Program.
1.    Jovana, please inform us of your current status? Are you studying or are you employed? If employed, in which company? Was the AmCham Internship Program a valuable asset for your current employment?
I work in Societe Generale Montenegro Bank, for almost two years already. AmCham Internship Program was the key asset for my employment, since my internship in SGME bank turned into full time working engagement.
2.    Please describe your internship assignments and the general working experience at the mentoring company.
I started internship in Quality Department and thanks to my amazing mentor, I soon got my first independent tasks and I began to contribute to department work more seriously. From the very beginning I was very well accepted among all my colleagues, which made me feel like I truly belong to this company.
3.    What would you highlight as the most valuable benefits of this 3-month internship experience?
Establishing working habits, getting familiar with corporate organization and culture, gaining professional experience, positioning myself on the labor market.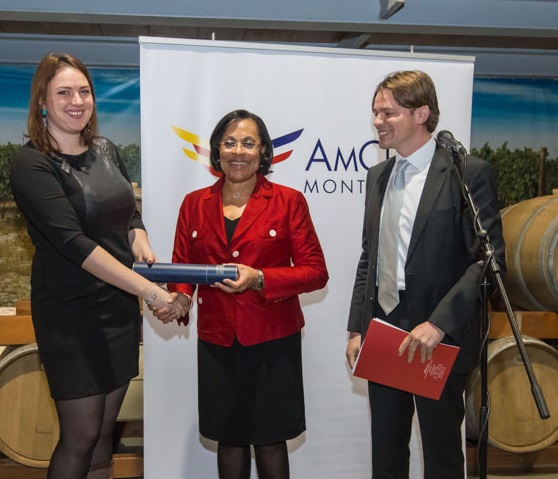 4.    How did you organize working and studying at the same time?
Well, can't say it was easy, but "where there's a will, there's a way". Good self-organization and priority setting are the key to successful time management.
5.    Please state the main lessons you learned during the experience?
The most important lesson that I've learned during this experience is that hard work has to pay off. Maybe not now, maybe not tomorrow, but one day it will.
6.    Do you have any advice for new interns participating in this Program?
Be curios, hardworking and patient. This internship is amazing opportunity to start your carrier, but it's up to you whether you use it or not.
7.    What is your message to young college graduates in Montenegro?
University diploma with no working experience will not rank you high on the labor market, so use every single opportunity to gain practical knowledge and skills.
Applications for 2016 AmCham Internship Program are open until 12:00 p.m. on Monday, March 28, 2016. You should submit your application via internship@amcham.me. Please click here for more information on the application procedure.
We look forward to meeting the next generation of AmCham interns!